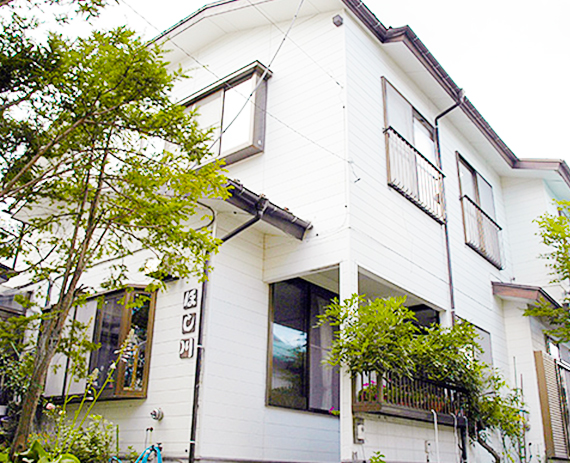 Greetings
Hoshikawa is a Japanese-style pension that offers "healing and comfort". This is a place where you can take a break and relax while your trip.
We proudly offer; 100% pure hot spring that flowing directly from the source. Traditional tatami room. Delicious seasonal dishes. Enjoy a relaxing time to soothe your body and mind. We would like to satisfy our customers and try to respond to various needs such as
"I want to enjoy the natural beauty of the four seasons at Kusatsu Onsen"
"I want to relax in a hot spring and heal my daily fatigue"

"I want to use it for family vacation destination", etc.

We will provide you with the best service.
Please come and visit us and spend your time in the magnificent nature.

info
【We have high chairs available in the room.】
For elderly people and those who find it difficult to sit directly on tatami mats, We have a high chair available. Please let us know if you need it.
Service
【Guest rooms and Facility】
We provide a comfortable space that is cool in summer and warm in winter so that guests can relax in all seasons.

Please rest in a clean and calm tatami room.

Measures against Covid-19.
If you have a fever of 37.5°C or higher, a cough, or a headache at the time of check-in, please contact the public health center and follow their instructions.

For people with physical disabilities
For the elderly and those with physical disabilities, we will prepare a room right next to the bath. Please let us know when you make a reservation.
Transportation service
We provide free shuttle to Kusatsu Onsen Bus Terminal and Kusatsu International Ski Resort.
Please let us know in advance if you will be using it.
BYOB – Feel free to bring own beverages.
You can bring your own drinks.

Free Wifi available
Free Wifi is available in all rooms.
*802.11b *Please use your own device, no shared PC.

639-49 Kusatsu Kusatsu-machi,
Agatsuma-gun, Gumma-ken Zip 377-1711
Japan
Phone: 0279-88-4796


◆Tourist attractions:


Oodaki hot spring・・8 minutes' walk


Yubatake・・13 minutes' walk


Anettai en (Tropical Wonderland Zoo)・・5 minutes' walk


Seven eleven・・1 minutes' walk